Welcome
The 2019 Spinal Cord Injury (SCI) Summit, American Spinal Injury Association's (ASIA) Annual Scientific Meeting in Waikiki, Hawaii, April 2-5, 2019, will be here before we know it! The Planning Committee for the conference is excited to announce several features in this year's program.

The Hawaiian location offers unique excursions and experiences for attendees. The program committee has included longer breaks of 2 to 3 hours at different times each day to allow for time to be spent exploring the area and enjoying all that Waikiki has to offer!

New to the conference this year will be a State of the Science (SOS) track which will include presentations from invited lecturers, courses on trending topics with recent scientific evidence, and a Neuromodulation Symposium.
The goal of the half-day Neuromodulation Symposium is to synthesize current knowledge and gaps in knowledge related to upper extremity function, lower extremity function (including gait), autonomic function, and function modifiers (such as spasticity and rehabilitation). Invited panels of experts in these areas will be tasked with addressing questions in the field from perspectives of investigators, clinicians, funders, consumers, and industry developers. The audience will be engaged to facilitate communication between all the stakeholders, and to strategize paths forward to realize advancements in the field past proof of principle work to more widely-applied, evidenced-based, clinical application.

State of the Science (SOS) courses on Neuroimaging, Clinical Implementation, and Spinal Cord Learning are sure to be conference highlights. These courses will be taught by invited lecturers who are leaders in the field. Content for these courses are still in development, however they will include reviews of new technologies and research findings as well as discussions for best practice standards in both research and clinical practice.

Dr. Adam Ferguson, PhD will discuss "Big Data" in SCI analytics and how applying basic science research methods to acute SCI clinical data is changing practice in the TRACK SCI program at University of California, San Francisco. Keynote speaker Michael Sofroniew, MD, PhD (UCLA) will talk about his work to better understand the central nervous system's response to spinal cord injury through the lens of cell biology.

A strong focus this year is to allow for and to encourage participation from meeting attendees. In order to enhance your specific learning experience, each keynote lecturer has been asked to make it a priority to allow ample time for questions and answers. All panel discussants and the point-counterpoint speakers will plan for and will fully embrace a great deal of input from the audience. This year's point-counterpoint discussion on bone health in persons with SCI will share views on preventative treatment for bone loss and exclusionary criteria related to bone health and weight-bearing therapies. Round rooms, which are built around the sharing of your thoughts and standards of practice, are sure to be an interactive and multidisciplinary highlight of the conference.

In addition to the unique features of this year's scientific conference, programming will continue to include concurrent courses, oral/poster presentations, exhibitor booths and several mentoring and networking opportunities.

We look forward to seeing you in Waikiki in April to soak up the sun and all the great science!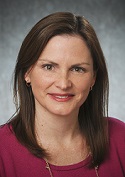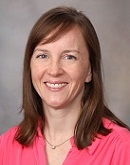 Heather Russell, PhD Meegan Van Straaten, PT
Program Co-Chair Program Co-Chair



Content
You Must Be Logged In

This Reminders tab will display for your scheduled lectures 15 minutes before start time and for new messages waiting.
Top