Awards
ASIA 2017 Award Recipients

ASIA Lifetime Achievement Award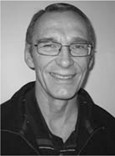 The 2017 recipient of the ASIA Lifetime Achievement Award is Professor Fin Biering-Sørensen. Professor Biering-Sørensen received his medical degree in 1975 from the University of Copenhagen and recognition as a specialist in physical medicine and rehabilitation and in rheumatology in 1982 and 1983, respectively. He defended his doctoral thesis in 1984. In 1986 he became chief physician, and then from 1992 head of the Clinic for Spinal Cord Injuries in the NeuroScience Centre at the Rigshospitalet. Since 2008 he has been clinical professor in spinal cord injury at the University of Copenhagen. He has been a member of the editorial board of Spinal Cord since 1990 and assistant editor since 2007. Dr. Biering-Sørensen was the medical chair during the 1988 Paralympics in Seoul, Korea, President of the Nordic Spinal Cord Society from 1993 to 1999 and President of the Danish Society of Rehabilitation from 1996 to 2000. From 2005 to 2008, he was Vice-President of the Danish Association for Neurorehabilitation. In the International Spinal Cord Society (ISCoS), Dr. Biering-Sørensen has served as a member of the Council since 1992; he was vice-president from 1997–2003 and chair of the Scientific Committee from 2002–2008. Dr. Biering-Sørensen has been an active member of ASIA since 2004, and has served on the Neurological Standards Committee, Autonomic Standards Committee, and the Education Committee.
Established in 1987, this award is presented periodically by ASIA to an individual who has made a significant contribution to the world of spinal cord injury care. Criteria include: career dedication; peer recognition; professional competence and recognized achievement. Each recipient is chosen from a slate of member submitted candidates to the Awards Committee. The committee forwards its recommendation to the ASIA Board for final approval.
Congratulations to Professor Biering-Sorensen, recipient of the 2017 ASIA Lifetime Achievement Award.
__________________________________________________________
The Distinguished G. Heiner Sell Lectureship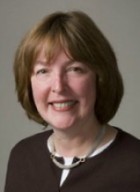 The 2017 Distinguished G. Heiner Sell Lectureship will be presented by Dr. Jacqueline C. Bresnahan. Dr. Bresnahan is Professor in the Department of Neurological Surgery, Brain and Spinal Cord Injury Center, at the University of California, San Francisco. Dr. Bresnahan's contributions to SCI research span over four decades and have focused largely on mechanisms and repair of secondary damage after SCI, as well as plasticity and regeneration. Currently, her research is focused on understanding biological underpinnings of neurotrauma, particularly SCI, with the goal of improving recovery for individuals living with damage to the nervous system. Her lab has developed several models to study cellular systems and behavioral changes that occur as a consequence of injury. Areas of current interest are cell death mechanisms including excitotoxicity, regeneration and repair, neuroprotection, transplantation, and mechanisms of functional recovery after cervical SCI in the rodent and primate models. The title of Dr. Bresnahan's Lecture is "Modeling SCI in Animals To Understand The Human Condition, and Vice Versa."

The G. Heiner Sell Lectureship was inaugurated in 1982, following the untimely death of Dr. Sell the previous year. At that time, Dr. Sell was President-Elect of ASIA, and the association wanted to memorialize him by presenting this named lecture as the keynote of its annual scientific meeting.
__________________________________________________________
Apple Award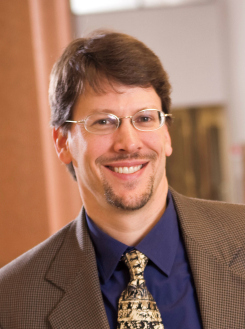 The 2017 Apple Award Recipient is Philip Popovich, PhD, Professor in the Department of Neuroscience at The Ohio State University. His paper titled "Gut Dysbiosis impairs recovery after spinal cord injury" appeared in the Journal of Experimental Medicine in November, 2016. The Apple Award is for excellence in publishing in spinal cord injury rehabilitation literature.
The Apple Award is named in honor of David F. Apple, Jr., MD, founding member and past-president of the American Spinal Injury Association (ASIA). The award is a collaboration of three entities that have been critically important to Dr. Apple during his long career in Orthopaedic surgery at the Shepherd Center in Atlanta, Georgia, where he served as founding medical director for 30 years. Dr. Apple is currently emeritus medical director of the journal "Topics in Spinal Cord Injury Rehabilitation" of which he was editor in chief from 1994-2011.
________________________________________________________


Vogel Award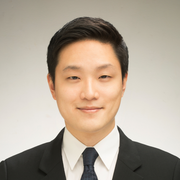 The 2017 Vogel Award Recipient is Dr. John Shin for a paper titled "Pediatric Cervical Spine and Spinal Cord Injury: A National Database Study." Dr. Shin is a medical student at the Icahn School of Medicine at Mount Sinai. Prior to medical school, he received his bachelor's degree in mathematics, economics, and biology at the University of Pennsylvania and worked at the McKay Orthopedics Research Laboratory under Dr. Robert Mauck researching tissue engineering. Upon graduation, he will be training in orthopedics at Rutgers New Jersey Medical School and intends to do a fellowship in spine.
The Vogel Award is given for the best paper by a clinician or researcher involved in pediatric SCI rehabilitation in the preceding calendar year. The award honors Lawrence C. Vogel, M.D., a recognized world expert on SCI in children. For the past 30 years, Dr. Vogel has served as the Medical Director of the SCI Program at Shriners Hospitals for children in Chicago. He is a past-president of ASIA.